Support men's health with a month of events, mustaches and craft beer at the Mint in Enumclaw, in partnership with Cole Street Brewery and St. Elizabeth Hospital.
All month come in to the Mint and drink Cole Street Brewery's exclusive Movember release, an Oatmeal Stout. We'll also have a limited supply of Movember pint glasses for sale with all proceeds going to support men's health.
We'll kick off our Movember mustache contest with a Shave the Date on November 1st!
Men are invited to Grow the Mo! beginning Saturday, November 1. Bring your entry form and clean-shaven face to The Mint between 2 and 6 p.m. We'll take your picture for proof of shave date. Can't make it? Submit your pictures by email to JennaLindberg@FHShealth.org by end-of-day November 13.
Download your entry form here!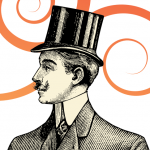 While your 'stache is growing, we'll have back-to-back Brewer's Nights!
November 12th — Hale's Brewery
November 13th — Enumclaw's own Cole Street Brewery
Then … Show it off!
Join us on November 18 at 6pm to share your 'stache in the lobby of St. Elizabeth's Hospital (map). Prizes will be awarded for Best Mustache: first, second and third place. All attendees will receive a free souvenir pint glass! Must be 21 or older, men and women who support men's health welcome, tickets $10 in advance or $15 at door. Purchase tickets at the Mint (map), online or by phone (1 (888) 825-3227).
The prestigious panel of Movember judges will include:
Donna Russell-Cook – President, St. Elizabeth Hospital
Liz Reynolds – Mayor, City of Enumclaw
Pat Johnson – Mayor, City of Buckley
Dave Gordon – Mayor, City of Black Diamond
Neil Johnson – Mayor, City of Bonney Lake
Final weekend of Movember! One last mustache contest at the Mint and other events November 29-30.