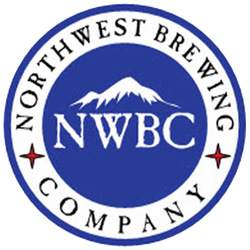 Come to the Mint Restaurant and Alehouse for our Northwest Brewing Company brewer's night featuring beer flights and food pairings on Thursday, January 23rd. We'll have Hawk One Lager, 3 Skulls Blood Orange Wit, Bourbon Aged Oatmeal Stout and Foggy Goggles on tap with excellent appetizer pairings to go with them. Our tasting menu with Chef's notes and delicious beer details are below:
Hawk One Lager
This American style lager is brewed in small batches for superior flavor. We use the finest Pilsner malts with a touch of Melanoidin and Tettnanger hops for a unique crisp, clean flavor.
-paired with-
Scallops
Bay scallops in fried wonton cups served with a green curry sauce.
Blood Orange Wit
Blood Orange Wit is a true Belgian style wheat beer brewed with Wheat, Pilsner, and German malts along with rolled oats for a palette-filling experience that will leave you feeling refreshed. Flavors and aromas of citrus, banana, and spice come from our German yeast strain, hand crushed coriander, and two types of orange peel.
-paired with-
Glazed Pork Belly Sliders
Pork belly seared with an orange ginger soy glaze on brioche slider buns with house-made pickles.
Bourbon Aged Oatmeal Stout
Drinking this stout will remind you of that feelin' you had as a kid when you drank a tall glass of chocolate milk. With just the right amount of bourbon, chocolate and oak notes, this silky smooth stout will leave you in a state of euphoria.
-paired with-
Crepe
Spiced pear and goat cheese filled crepe.
Foggy Goggles
This spiced stout is a great way to warm up in the cold or enjoy in front of a fire. With notes of ginger, cinnamon and roasted barley this stout is the perfect beer to enjoy during winter weather.
-paired with-
Sweet and Spicy Snack Mix
This mix of popcorn, nuts and our savory sweet and spicy flavorings will be the best bar snack you've had in ages.