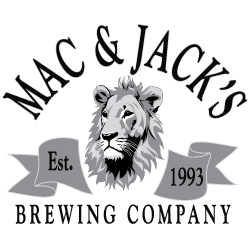 Join us on Wednesday, October 29th at 6pm as we drink Mac and Jack's during our October Brewer's Night.
Located in Redmond, WA, Mac & Jack are dedicated to making the finest ales in the Northwest. Most of their ingredients are from the Northwest — from the malted barley to the hops grown in Yakima.

We'll have food specials, beer flights and, of course, a raffle with prizes! We look forward to your company.